Your Referral To The Best Agency For Your Company
Struggling to find the perfect agency? Learn what to search for and find out how to get a personalized introduction to one of the web's best agencies in my quick and easy guide to using agencies to boost your growth.
When you're an entrepreneur who's building a startup, there's a lot of pressure to get things done. Investors are breathing down your neck, expecting you to deliver. You need to make the right decisions, and you need to do it quickly.
All investors are looking for a unicorn, and finding the right agency can help you show your potential and better present yourself when you're fundraising.
Agencies can help you get things done, allowing you to grow your company faster without slowing down to take on and train new staff. It gives you a better return and takes away the headache of implementation, allowing you to focus on making those important decisions, especially in the early stages.
The problem is that it can be hard to find the right provider, especially without an introduction.
When I was getting started, I was lucky enough to be given some referrals from my entrepreneur, founder, and YCombinator friends – and later on, in this article, I'll be paying it forward by providing some referrals of my own. Fill out the form below to get started.
NOTE: These agencies are at the top of their game, and their demand often outstrips the supply. Many of them aren't actively looking for new clients and are only taking on new business through a referral, meaning that you might not be able to work with them without asking someone – in this case, me – for an introduction.
When I started Cleanly, the first logo was created by a Serbian agency. I picked them after my mentor Ran Grushkowsky said, "If you're looking for someone who can help you at a low price, you should try them out."
For a relatively low budget (compared to top-quality US-based agencies), they did all of the branding and logos, our website's design, and the UI/UX for our app. They did a super thorough job, including all of the research and spending a lot of time talking to me to get to know what I needed.
Later on, I started working with a boutique agency that led a rebrand, as well as a marketing agency that I stuck with for about eighteen months before moving to another agency – one that I'm still working with today.
At the time, Cleanly was making big money, but we kept our overheads down by having a single full-time marketing employee who worked in conjunction with the agencies. The agencies provided me with everything I needed.
That was six years ago, and that agency is still working with us today. Since then, we've merged with another company, and that same design agency was able to work with us on the rebrand.
When you start a career as an entrepreneur, the temptation is to build up a team (in addition to the founders) and do everything in-house. The problem is that it takes time to hire people, and then you need to train them. It also changes the internal dynamics at your company.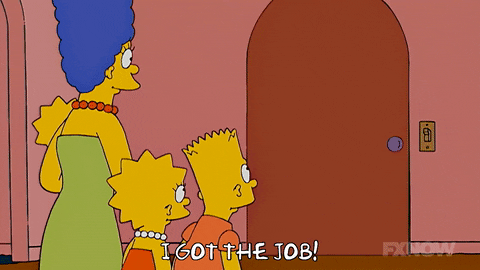 And that's why it can be a good idea to look for an agency. They can help startups grow faster and more efficiently, and you can tap into their vast amounts of expertise, gaining access to dozens of brains at a price that doesn't break the bank.
Entrepreneurs need to recognize that agencies are vital for growth. If your startup isn't working with agencies, it's going to quickly get left behind by competitors who are.
It's important to note that I'm not saying you should never do anything in-house. In fact, you'll want to move more of the work in-house as your company continues to grow.
The challenge is that when you're first starting out, you'll find yourself dealing with limited time/resources. You need to be patient when hiring people, especially if you want to do things properly. Unfortunately, at the early stage of your business, you don't have the luxury of time. That's where agencies can help.
"To achieve great things, two things are needed; a plan, and not quite enough time."
- Leonard Bernstein
The blind men and the elephant

Agencies aren't exactly a secret because the market is full of them, but when you have a good agency, they're a lot better than any employee. It costs less, and you get a variety of smart people instead of just one person.
This reminds me of the ancient Indian parable of the blind men and the elephant. It goes a little something like this:
Six blind men heard that a new animal called an elephant was in town, so they went to investigate. The first one touched the trunk and said, "This elephant is like a snake." The second touched the ears and said, "This elephant is like a fan." The third touched a leg and said, "This elephant is like a tree." The fourth touched its side and said, "This elephant is like a wall." The fifth touched its tail and said, "This elephant is like a rope." And the sixth touched its tusk and said, "This elephant is like a spear."
The point of this story is that different people perceive things differently. Hiring just one person will leave you thinking that an elephant is a snake. Hiring an agency brings all of those viewpoints together and allows you to see the creature for what it is.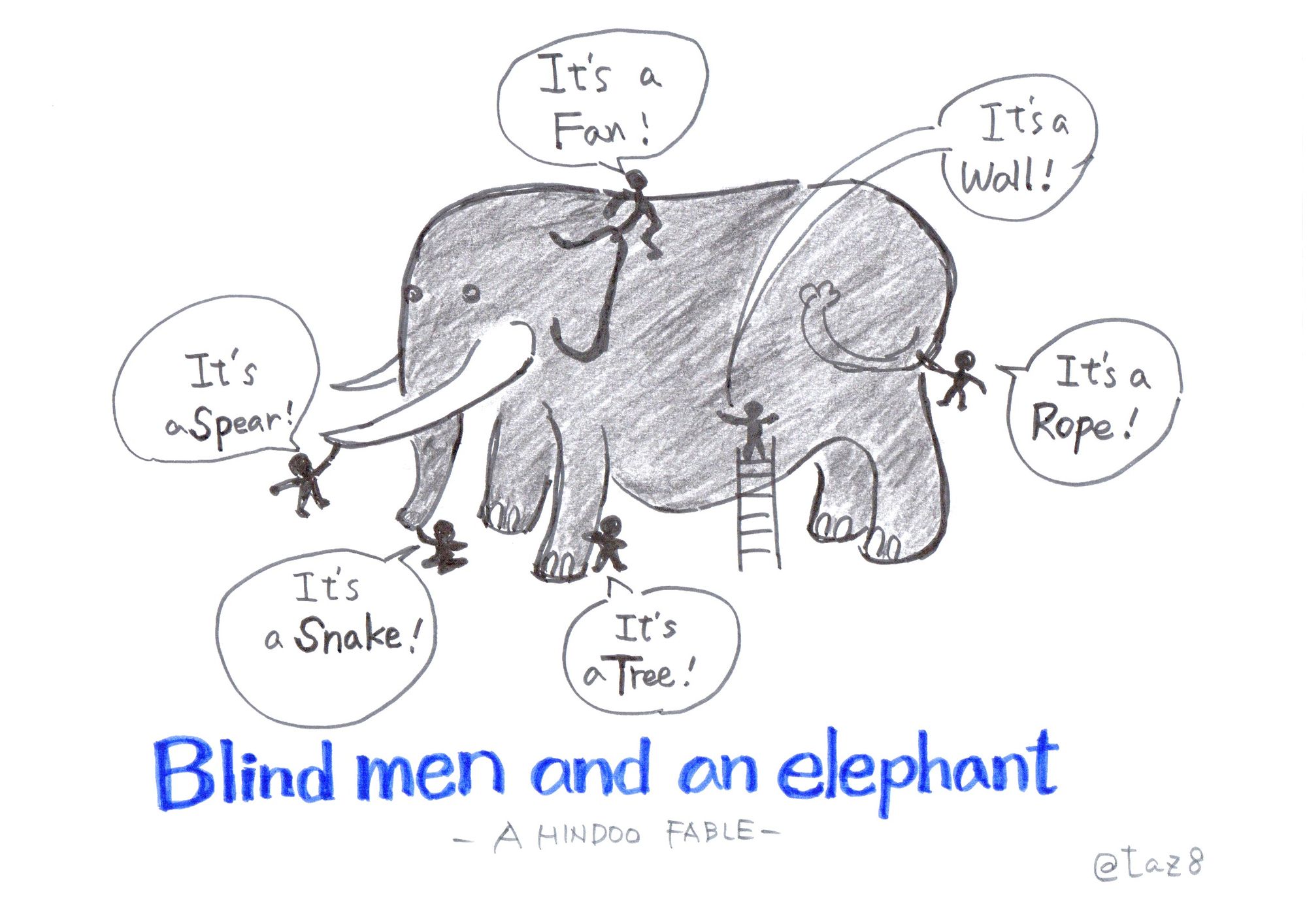 The pros and cons of working with agencies

Advantages of agencies

Breadth of knowledge: Like the blind men describing an elephant, agencies are able to bring multiple different viewpoints to the table, allowing you to benefit from their huge amounts of knowledge and expertise.

Professionalism: Hiring an agency instead of an individual is like hiring a professional plumbing firm to deal with a leak instead of trusting some odd job man that you met at a bar. You know that they'll get the job done.

More working hands: One of the most significant benefits of working with an agency is that they give you access to a vast pool of talent. This is particularly useful when you have occasional busy periods where you need to rapidly scale the size of your team.

They grow as you grow: Agencies have a vested interest in helping their clients to be successful because they grow as their clients grow. If they can help you to grow your business through the support they offer, they stand to make more money from you as you increase your retainer.

It's faster than hiring: Hiring employees takes time. Even after you've shared your job ad and found the perfect candidate, you still need to wait for them to serve out their notice period and go through your onboarding process. When you work with an agency, they can get to work as soon as you sign an agreement.
Disadvantages of agencies

Price for menial jobs: While agencies can save you money in the long run by dodging the salaries needed for full-time employees, they tend to have a higher hourly rate than a traditional employee. This means that you can end up paying them more than you need to for the more menial jobs, which might be better off outsourced to a gig economy worker.

Need for introductions: The other challenge when it comes to finding an agency is that it can be hard to tell which agency to go with. With so many companies on the market, you'll want a referral and an introduction from someone you trust so that you know you're working with the best possible person.
Never underestimate the power of a referral

Building on that last point, the biggest disadvantage of agencies is that it's challenging to find the agency that's right for you amongst all of the noise. There are literally tens of thousands of agencies in the United States alone, so how do you find the agency that's right for you?
I've seen through experience that the single best way to find a reputable agency is to ask for a referral. That's one of the (many) ways that Ran helped me out when I was getting started, and I want to pay it forward to you today.
"I get by with a little help from my friends agencies."
– The Beatles Itay Forer
That's why I've created this simple form that you can fill out to get a recommendation from me. I'll get back to you within 24-48 hours or so with a personal introduction to the best agency for you.👇

Setting your relationship up for success

As with any relationship, you get out what you put in. Having an introduction to the right agency will make a big difference, but you also need to go out of your way to work on the relationship to ensure that you're working together instead of against each other. Here are a few tips on the best ways to do just that.
1.     Set SMART goals

SMART goals are specific, measurable, achievable, relevant, and timely, and they tend to be better than regular goals because it's easier to track them and determine whether you're on the path to success.
2.     Set a precedent for change

The only thing we can be sure about in the world of business is that change is a constant. Even though I've talked about how beneficial it can be to work with an agency over a prolonged period of time, you still need to mix things up on a regular basis. Make sure that your agency understands that you're willing to try new things and to experiment with new approaches and technologies. Otherwise, your relationship will start to stagnate.
3.     Be selective

While it can be tempting to outsource everything to your agencies, it's important for you to be selective about the jobs that you give them. If you can handle something in-house, you should do so. That way, you can give the agencies jobs where they can make a difference while taking the more straightforward stuff yourself.
4.     Play them to their strengths

Building on the last point, if you want to get the best possible value out of your agency, you need to make sure that you're playing them to their strengths. You wouldn't ask your accountant to create a marketing campaign, so you shouldn't ask a content creation agency to run digital ad campaigns when you could work with a specialist advertiser instead.
Conclusion

Agencies are the not-so-secret superpower that can help you to revolutionize your business and attach a rocket to your growth trajectory. At the same time, you need to know how to make the most of your working relationship.
You also need to understand why it's important for you to get an introduction, especially when so many agencies are actively turning away potential clients that they think are a poor fit. The very best agencies are so in-demand that they're doing you a favor by working with you, which is why you'll need that all-important introduction.
The good news for you is that I'm willing to pay it forward and give back to the entrepreneurial community by providing one. Get in touch with me if you have any further questions, and I'll be happy to help!